Cannabis Insurance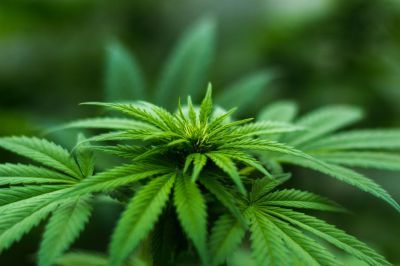 Our Cannabis Program is designed to meet the needs of the Cannabis Industry from seed to sell and everywhere in between. We offer multiple carrier solutions but we partner with the best in the industry. We also don't cut corners. We are all in. Our Errors and Ommissions & Product Liability covers Cannabis so you can rest assured that your insurance company will be here tomorrow to back up our promises of today.
Coverages
Our coverages include General Liability, Excess Liability, Product Liability, Property, Cyber Liability, and Directors and Officers Liability and Cannabis Commercial Surety Bonds.
Additional Highlights:
Outdoor Cultivation
Greenhouses
Processors / Harvesters
Edibles Manufacturers
Wholesale / Distributors
Transportation
Delivery
Labs
Property Management
Lessor's Risks
Schools
Coverage Available in All 50 States
Cannabis Crop protection
How is it covered?
Living Plant Material - Seeds, seelings, vegetative, & flowering plants are all covered via the indoor crop coverage form. Living plant material does not limit coverage by growing phase, as all stages of growth fall broadly under "living plant material".
Harvested Cannabis Material - Covers harvested cannabis no longer in the growing medium. Coverage is also provided for in-process flower and/or goods not yet ready for sale. This coverage is available under the standard property policy (limited perils) or via indoor crop (broad perils unique to the indoor crop form).
Finished Stock - Finished stock coverage is available within the standard property policy via proprietary cannabis-specific policy endorsements (special causes of loss). Our locked safe warranty requirements fit the needs of cannabis businesses.
What is Covered?
Seeds
Seedlings
Vegetative stage
Flowering stage
Harvested & drying
In-process & drying
all other in-process goods
goods ready for sale
What We Do?
Extensive Appetite - Bakerires/maufacturing/infused-products, consultants, cultivation contractors, delivery, distribution, dispensaries, indoor & greenhouse cultivation, laboratories, lessors risk only, medical offices, outdoor cultivation, processing operations, schools and more for cannabis and hemp.
Dynamic and Flexible - We understand the legal cannabis industry is ever evolving, and we're continuously looking at ways to address the industry through our coverage offerings. We take a collaborative approach with our carrier partners to try and meet the needs as they emerge.
Reliable Claims Service - Not only are our carriers here for you with professional claim service and extensive knowledge of the industry, but Premier Insurance Exchange is here for you as well. If you have a claim it is our priority to bring you back to whole as quickly as possible.
Quotes in Days not Weeks - It's important to be dependable. We take service very seriously therefore we assist you in the form completion process so you understand the questions being asked of you and your operation. We also work closely with our carrier underwriters to help them understand your operation so that your premium reflects your actual operation.